La Brea Season 1 is the first season of the NBC show. La Brea is an American TV series in which season 1 premiered on NBC on 28 September 2021. This Series is of science, fiction, and drama genre. La Brea season 1 ended in November 2021. The Series has ten episodes, approximately 45 minutes each. Keshet Studios and Universal Television produced La Brea season 1.
The series premiered on NBC at 9:00 pm (ET) and 8:00 pm (CT). Series is also available on the Peacock and Hulu for their subscribers. La Brea Season 2 will be premiered on 27 September 2022. David Appelbaum created, wrote, and is executive producer of the Series. Most parts of the Series were filmed and produced in Melbourne, Australia. This Series had mixed reviews from critics and has an average rating of 5.4 out of 10.
Adventurous and Thrilling Storyline of La Brea Season 1
La Brea Season 1 has ten episodes that premiered on NBC. In Episode 1, a massive sinkhole opens up between Los Angeles. Many people slipped into the sinkhole's depths, and families were shattered. Harris's family also splits up because of the sinkhole. Eve and her son reach a hidden ancient world. Eve, Gizzy, and Ivy search for survival in the next two episodes. They plan a mission to inform the government about the survivors stuck in the sinkhole.
Also Read: Where were The Vows We keep filmed?
With the next episode arrives a new mystery. Eve finds a crash flight which gives him hope. While government permanently suspends the rescue mission. Gizzy and Ivy avoid the government advice and take help from another source. While in the next episode, the search party founds a mysterious fort, and Gizzy continues his unauthorized and dangerous mission to save his family. In the next two episodes, survivors try to escape from the sinkhole and meet a thunderstorm.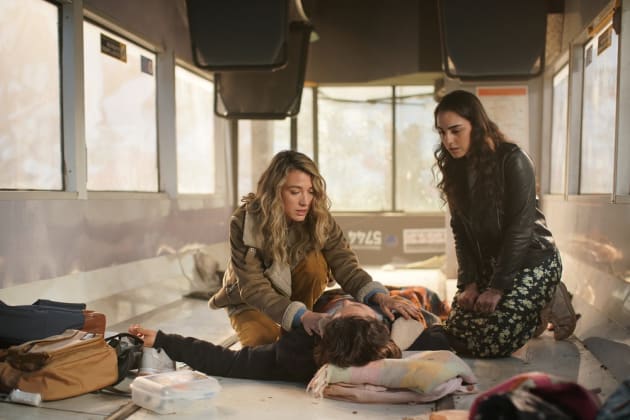 Everyone decides to get back to the fort after having a near-death experience. A new boy enters the story and claims he has the idea of a way out of the sinkholes. Life of survivors depend on this boy, and they start a search for him.
La Brea Season 1 Ending Explained
The finale of La Brea season 1 is full of twists and thrill. This season ends with the 10th episode of the Series. In the 10th and final episode, Gavin needs to send his younger version, Isiah, to 1988 through time travel. Gavin needs to save his younger version to preserve the existence of his family in the future.
Almost at the end of the episode, Gavin manages to send Isiah through the time loop. Suddenly, Josh arrives with two other boys and gets sucked into the time loop. However, it is unclear whether Josh also ended in 1988 or obtained somewhere else. Many questions remain unanswered, like, "Will Josh come back to the present time?" "Will Josh doesn't come back to real-time, and he will exist in two-time space, creating the paradox?"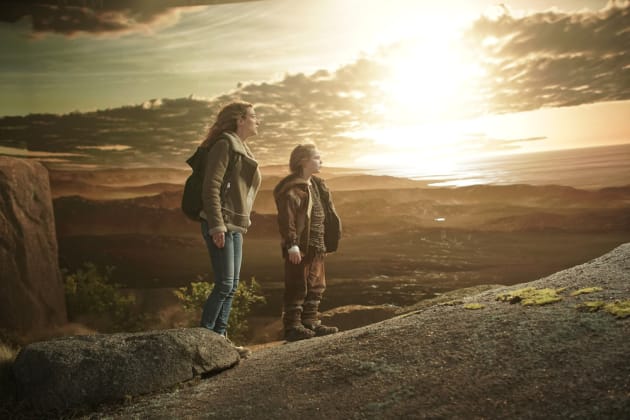 Fans have their various theories to argue with, but all we can do is wait for the premiere of La Brea Season 2. This season has kept the audience engaged, and the finale left everyone on edge. La Brea Season 2 will indeed have some unfolded truths for the audience.