Kung Fu Panda: The dragon Knight will soon release on the OTT platform, and everyone is wondering where to watch Kung Fu Panda: The Dragon Knight. The movie is the sixth installment of the Kung Fu Panda franchise. As always, this time also, Kung Fu Panda will be coming with a different story and different characters. Kung Fu Panda is an animated comedy-action series focused on martial arts. Last Series of Kung Fu Panda: The Paws of Destiny was released in 2018.
Last season was also a hit that has set higher standards for The Dragon Knight. Kung Fu Panda fans are waiting eagerly for another season. 
Also, Read Ms. Marvel's Season 2: Release Date, Where to watch, and What to expect.
The storyline of Kung Fu Panda: The Dragon Knight
In Kung Fu Panda: The Dragon Knight, Jack Black returns. A mysterious pair of weasels set their sight on four powerful weapons. Po, the panda, leaves his home to go on a world quest for redemption and justice which unites him with a no-nonsense knight named Wandering Blade. They keep fighting and disagreeing with each other often. Still, both decide to find those powerful weapons together and save the world from destruction. As the storyline suggests, the Series would be full of action and comedy fights, making Po a favorite character.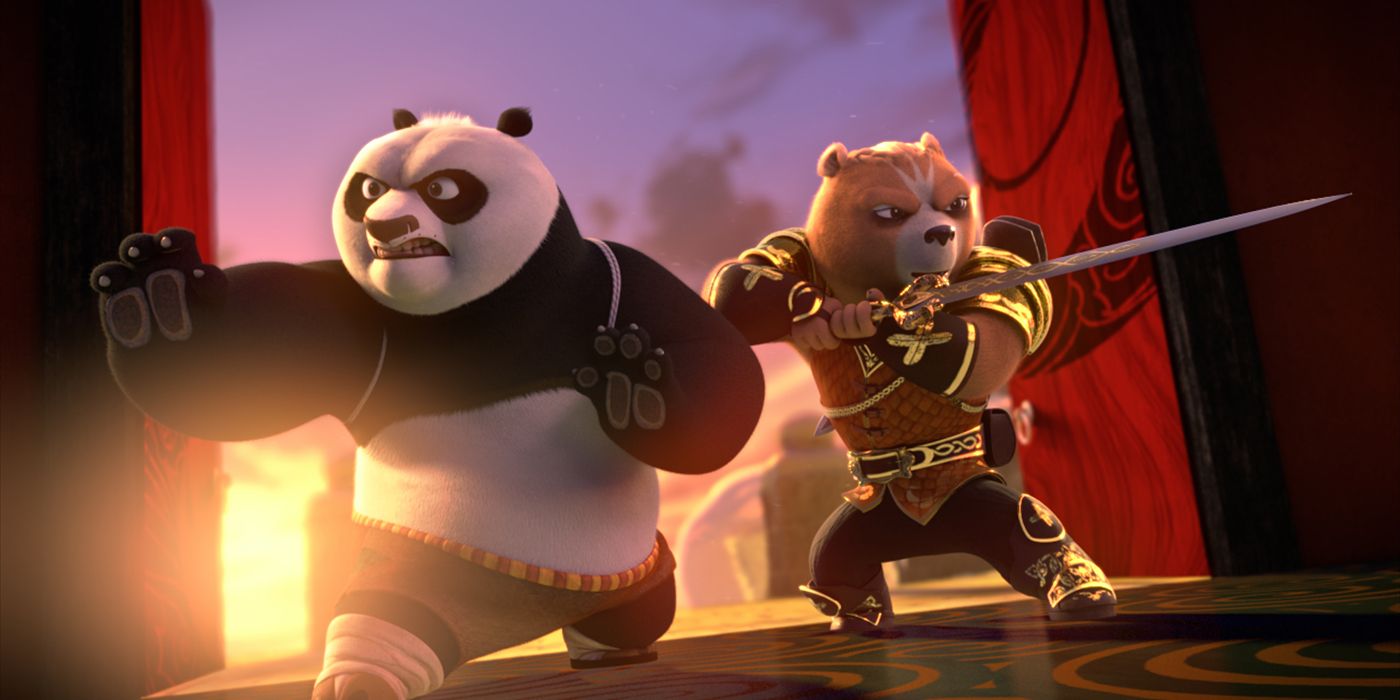 Meet the Cast of Kung Fu Panda: The Dragon Knight
Mark Osborne and John Steveson directed Kung Fu Panda: The Dragon Knight. Jack Black is also returning with the new Series as he'll give his voice to Po. Rita Ora will lend her voice to the new "Wandering Blade" entry, while James Hong will be the voice of Mr. Ping. Della Saba will be the voice of Veruca Dumont. Chris Geere will be giving his voice to Klaus Dumont. Amy Hill will be the voice of Pei Pei. Ed Weeks will be the voice of Colin, and Rahnuma Panthaky will be the voice of Rukhmini.
Where to Watch Kung Fu Panda: The Dragon Knight?
The Dragon Knight will release all the episodes on the streaming platform Netflix on July 14, 2022. Netflix released the trailer of The Dragon Knight three weeks ago. However, a fan of Kung Fu Panda seems disappointed with the trailer. Fans are demanding to bring back the furious five and Shi Fu, whereas makers have introduced new characters in the Series, seemingly disappointing the Kung Fu fandom. The audience seems more disappointed with Netflix than Kung Fu Panda's team.
As one user wrote, "Netflix never lets me down when it comes to disappointment." While the other group of fans is demanding the Series on a tigress and other members of furious five instead of introducing new characters like "Wander Blade." One upset fan commented on the trailer that they had never imagined Kung Fu would disappoint them. The comments point out how hard it will engage and impress the audience one more time.