As we all know, 2022 didn't turn out to be a good year for Hollywood couples. This year saw many breakups which no one saw coming. Hollywood has always been a tough place to hold on to relationships for long enough. Many celebrities called it quits in 2022. In this article, we will talk about the Top 5 Hollywood couples who broke up in 2022. From Jason Momoa to Kenan Thompson, many celebrities in TV shows and movies saw an ending to their relationship in 2022. Read the article for details of the Top 5 Hollywood couples split.
Top 5 Hollywood couples who broke up in 2022
5. Kenan Thompson and Christina Evangeline
TMZ broke the news on 8 April 2022 that Saturday Night Live Star and his wife have called the quits on their relationship. The couple was married for more than a decade. Breaking the controversial news, TMZ reported that the couple has been living separately for more than a year and co-parenting their children. Kenan and Christina tied the knot in 2011 after dating for four months.
4. Tish Cyrus and Billy Ray Cirus
In April 2022, Tish Cyrus filed for divorce in court from his husband, Billy Ray Cirus. According to ET reports, it is mentioned in the divorce documents that the couple is not living together since 2020. The couple, regarding their separation, also shared a joint statement. Tish and Billy have been together for 30 years and have five children. The couple has stated irreconcilable differences as the ground for their divorce. However, in the joint statement, both of them mentioned that they only have love in their hearts for each other.
3. Aaron Carter and Melanie Martin
Aaron Carter is a well-known musician who has separated ways from his fiance Melanie Martin. On 23 February 2022, Carter posted on Twitter that the couple had decided to end their relationship. He also requested everyone not to intervene in his privacy as he is having a tough time. The singer also clarified that he will not be in any relationship soon and is too scared to trust any woman again. Their relationship has always been a roller coaster ride as a couple has parted ways earlier.
2. Jason Momoa and Lisa Bonet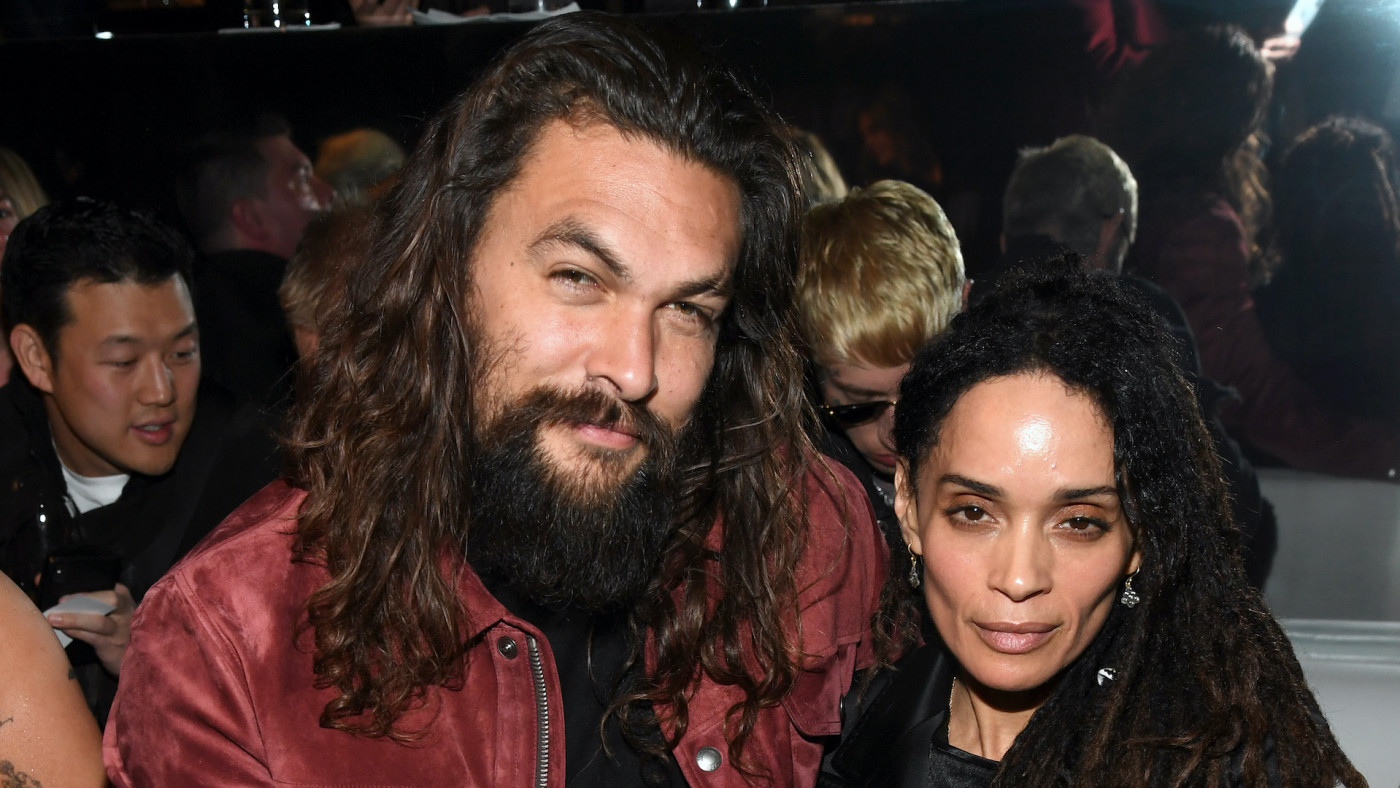 The relationship between Aquaman star and his wife ended at the start of this year. On 12 January 2022, Jason posted a long paragraph on his Instagram regarding his separation from his wife, Lisa Bonet. The couple has been married for more than 15 years. However, the post indicated that the couple would co-parent their children after the divorce.
Also Read: Are Lindsay And Stravy Together? All About The "Summer House" Couple
1. Kanye West and Julia Fox
According to ET reports, Julia Fox and Kanye West parted ways  Inthe February 2022. The couple has been very public about their relationship since they met. Julia and Kanye met at the New Year's Eve party in Miami, and later the couple had date nights in New York City. Kanye West was in a relationship with her after his split from Kim Kardashian. Currently, Ye is trending on social media for ranting at Pete Davidson, the current boyfriend of Kim Kardashian.